ALTANTA'S #1 B2B PROPERTY MANAGEMENT SERVICE
Extensive Network of Specialists In Professional Maintenance Management
Giving professional management companies the right people to make the company shine.
We have the best network of industry professionals, ensuring your properties are taken care of by the best.  With Forte, you're guaranteed quality work for all your property management needs allow you to grow your business with confidence.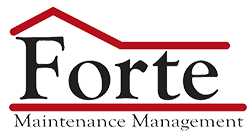 GROW YOUR BUSINESS WHILE WE TAKE CARE OF THE WORK.
Our Business Owners Say
I recently had the opportunity to have Forte come out and do a few home repairs. Both Joe Black and Jim Mitchell were extremely professional and knowledgeable. Anytime you need work done to your home, I would highly recommend Forte Maintenance Management. They are trustworthy and get the job done.
Jim is amazing! He was super communicative about his ETA before the scheduled appointment, and when he arrived he took a summary of all that needed to be done and immediately got work. He finished quickly and was very professional. I would recommend to anyone in the area.   I can't speak to pricing because I went thru a property management company, but I'm sure he is well worth the money!
I was very well pleased how Joe Black handled my change out on my HAVC system. Joe Black was very professional and answered all my questions. I would highly recommend Forte Maintenance Management to anyone. Thanks for doing such an excellent job.
Excellent and professional service. Jim was prompt and analyized the issue immediately!
Went to the local home improvement store to get a new faucet/fixtures only to find it was 1" too short. But without hesitation, went back to the home-improvement store to get an adapter in order to resolve the issue of my leaky faucet. I would definitely recommend FORTE and would Not hesitate to use them again.